Protein Discovery Handook: A selection of premade blots and ready to use lysates
Large Selection of Species and Tissue Types Available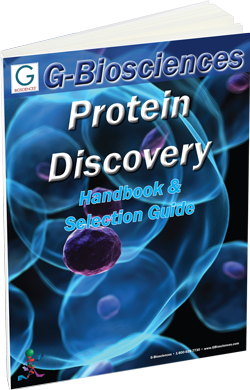 The Protein Discovery Handbook provides a wide selection of premade lysates and Western blots for a large selection of species and tissues. These reagents will help reseracher's indentify new proteins, interacting proteins and protein homologues. The handbook features the following sections:
GenLysates™

Total protein lysates containing 150µg lyophilized protein. Lysates are available from the following species and tissues

Brain Lysates
Breast Lysates
Cervix Lysates
Colon Muscle Lysates
Esophagus Lysate
Eye Lysates
Heart Lysates
Hypopharynx Lysates
Kidney Lysates
Liver Lysates
Lung Lysates
Ovary Lysates
Pancreas Lysates
Prostate Lysates
Rectum Lysates
Skeletal Muscle Lysates
Skin Lysates
Spinal Cord Lysates
Spleen Lysates
Stomach Lysates
Testis Lysates
Thyroid Lysates
Uterus Lysates
Human Tumor Tissue Lysates
Bacterial

Lysates

Bird

Lysates

Fish

Lysates

Frog

Lysates

Insect

Lysates

Marsupial

Lysates

Plant Related

Lysates

Worm

Lysates

Yeast

Lysates

Premade Western Blots

Ready-to-Screen Western Tissue Blots in the following formats:

Single Tissue Blots; Single Species
Human Normal Tissue Blots
Human Tumor Tissue Blots
Mouse Blots
Rat Blots
Single Tissue Blots; Multiple Species
Multiple Tissue Blots; Single Species
Brain Tissue Region Blots; Single Species
Kidney Tissue Region Blots; Single Species
Heart Tissue Region Blots; Single Species
Eye Tissue Region Blots; Single Species
Subcellular Fraction Blot
Botanical Garden Blot
Kingdom Blot
Human Normal Cell Line Blots
Human Cancer Cell Line Blots
Human Tumor Tissue Blots

Western Blotting Accessories

A selection of Western blotting accessories including membrane stains, blocking agents, stripping solutions and detection reagents

Assay Development Accessories

Use the lysates in custom assays with a selection of assay development tools
Download and review our guide for the keys to rapid protein discovery!